An "endemic" of allergy to pigeon ticks (Argas reflexus) after removal of dovecotes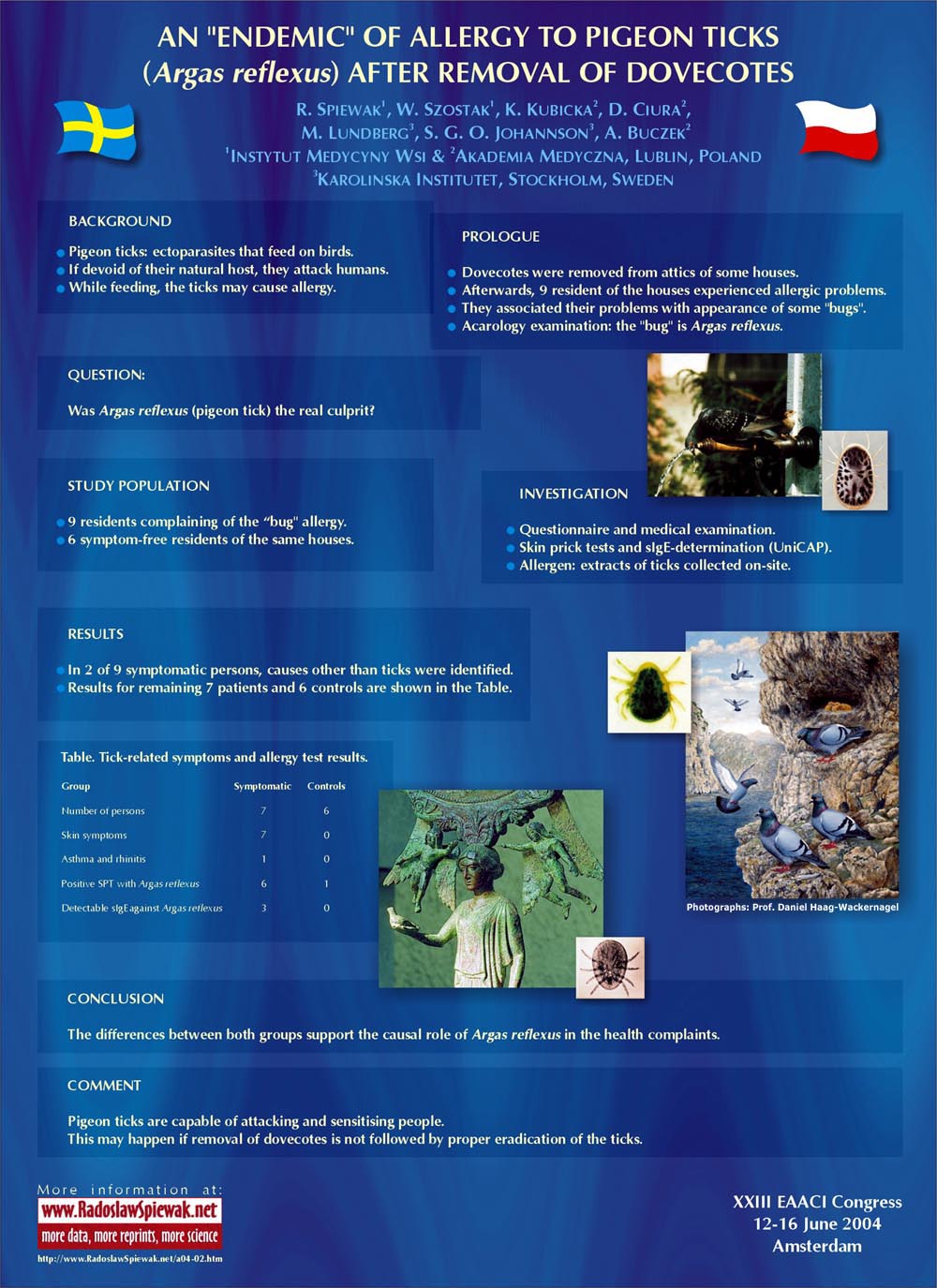 Final version of this paper was published as: Spiewak R, Lundberg M, Johansson SGO, Buczek A. Allergy to pigeon tick (Argas reflexus) in Upper Silesia, Poland. Ann Agric Environ Med 2006; 13 (1): 107-112.
ELISpot training and implementation
Sensimun - biomedical research outsourcing in allergy and immunology
Sensimun - badania biomedyczne na zlecenie
© Radoslaw Spiewak. (contact).
This page is part of the www.RadoslawSpiewak.net website.
Document created: 6 May 2004, last updated: 1 September 2006.